Jadon Sancho has had an effort in every goal for Bundesliga toppers Borussia Dortmund this season. His unprecedented steady rise to fame in the Bundesliga has stirred arguments that perhaps one of the greatest football minds Pep Guardiola may have made a mistake letting the 18-year-old leg it, away from the Etihad.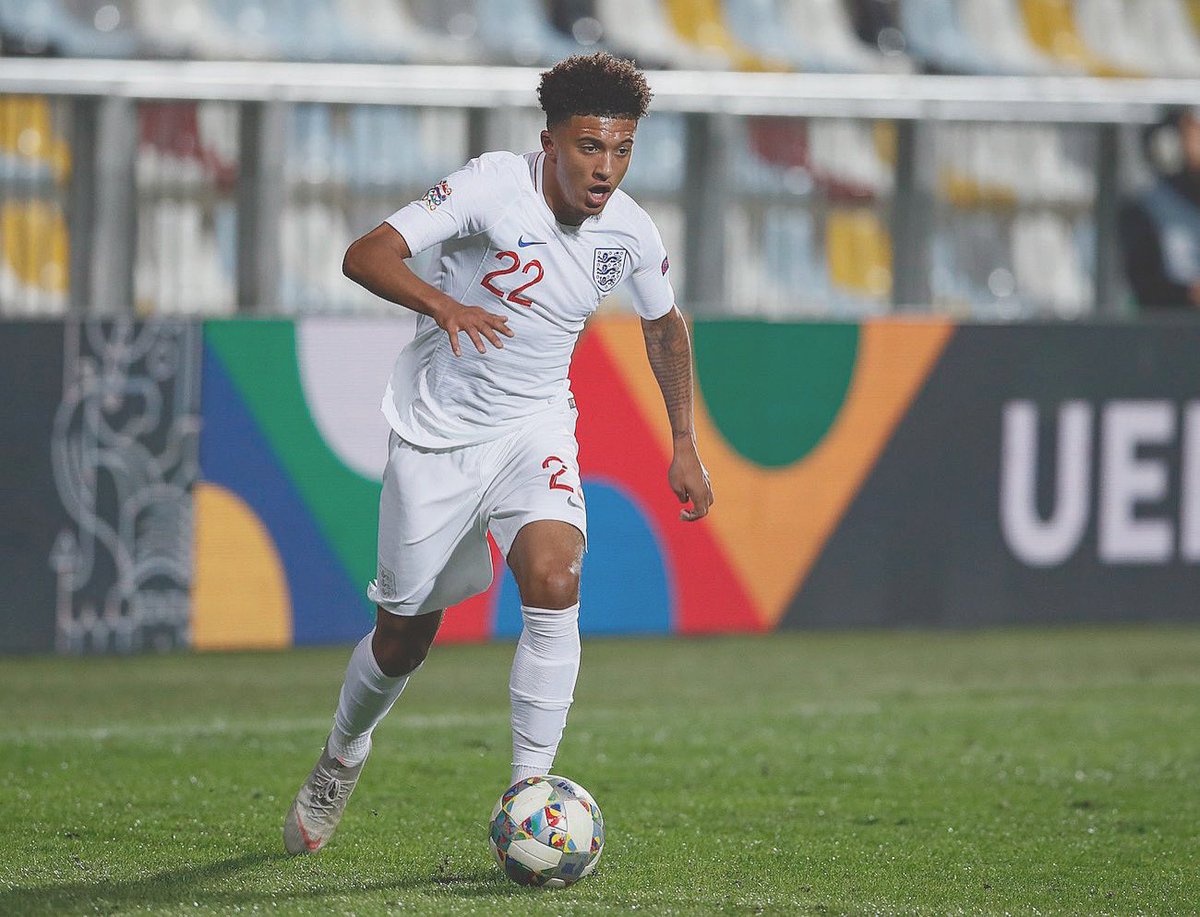 Sancho has reportedly been involved in a goal every 38 minutes in the Bundesliga this season.
Guardiola cannot backpedal what has happened, on the other hand, Dortmund are thankful they swooped in on the youngster who, is now a regular on the pitch.
However, the German leaders will not hold their march for now, as they remain keen in raiding top-ranked Premier League outfits.
This is because the German outfit is willing to offer young blokes the chance at regular football, as they had struck gold, landing Jadon Sancho.
Dortmund is reportedly eyeing Chelsea youngster Callum Hudson-Odoi, according to reports floating around.
The 17-year-old was played a big part in England's U-17 World Cup winning squad, and showed streaks of a great player for the Blues during their pre-season playoffs.
The Chelsea player has made only one competitive start under new boss Sarri this term against Manchester City in the Community Shield clash in August.
The promising winger is also eyed by a host of other clubs across Europe aside Dortmund. French Ligue One struggling side AS Monaco and German outfit RB Leipzig are said to be trailing the youngster.
The 17-year-old is understood to be one of the three young English talents that have been handpicked by Dortmund as a potential January target.
Liverpool Bobby Duncan and Manchester City Phil Foden are said to have roused the interest of the German club.
Duncan, Gerrard's cousin joined Liverpool from Manchester City at the start of the League season, and has already racked up six goals in seven matches in the current U-18 Premier League campaign.
Central midfielder Phil Foden has made few appearances in City's senior team, earning both Premier League and League Cup medals for the Citizens in the 2017-18 winning campaign.