Argentina national team coach Edgardo Bauza has revealed that his player Lionel Messi could eventually leave Barcelona for a spectacular move to the Premier League to play under coach Pep Guardiola.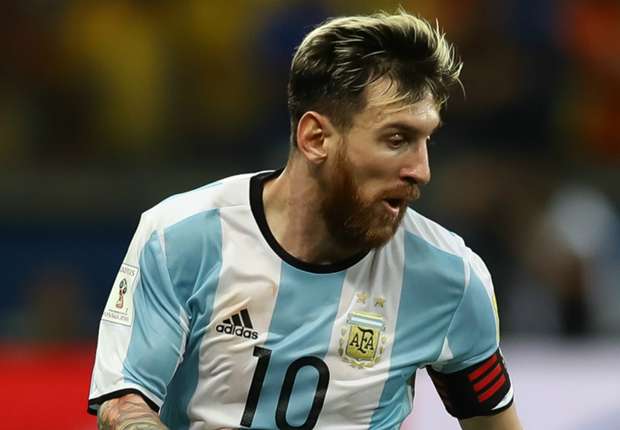 The five-time Ballon d'Or winner has had a frustrating time at the Nou Camp of recent. The 29-year old is yet to agree to a new deal and Barcelona have been battling poor form.
They sit on the second spot in the La Liga though they are bent on defending the title they won last year. They would face a tough test as Real Madrid are keen on ending their La Liga drought. There is all to fight for in the Copa del Rey as they are favourites but they could be knocked out of the Champions League after losing 4-0 to Paris St. Germain in the first leg.
Bauza says that the player is happy to continue but he also wants to keep winning titles.
"I can see just how happy he is at Barcelona with his family around him. Of course when Leo is happy that helps him give his best performance, morale is crucial for form. A footballer is happy when he is playing and winning, otherwise he is rarely happy," Bauza opined.
"At Barcelona, Manchester City or wherever, that's his decision to take. I just want him to play and that's all," he added.
City are keen on signing Messi but it seems like a pipe dream up until now. City are also likely to get a new goalkeeper this summer as Claudio Bravo has failed to impress following his move from Barcelona.
Benfica president Luis Filipe Vieira was at City in their 5-3 win over Monaco, according to reports. There are rumours that Guardiola want to sign the Portuguese side's goalkeeper Ederson. The player has a buyout clause of £38 million. His impressive run has endeared him to many sides but City hope to get him.